Launched in 2002, this niche dating site has been set up by a Texas-based company called People Media. Over the several years of its existence, the dating site has gone on to become a preferred go-to platform for African-Americans looking to build bonds of friendship, casual dating, serious relationships, and marriage.
Dating websites have clouded the online space and have proven to be a great window for singles looking to find their perfect significant other. A reputed dating platform, BlackPeopleMeet.com is a premier service designed to bring black singles together. Notable, while the website is targeted at serving people from the particular race, it is open to people from every sect. How well does BlackPeopleMeet.com perform in the realm of dating? Read on to know more.
Key features
BlackPeople.com is critically acclaimed for the slew of features that it offers. The site understands that not everyone may be good at describing themselves and for this purpose, one can use ProfilePro. ProfilePro is a professional writing service generated by the site and can help one make their profile more interesting. A special group of professional writer work towards giving the profile a lift and making it more attractive for potential matches to notice. Another interesting feature to look out for includes the Virtual Gifts. One can use tokens to purchase Virtual Gifts that they would like to give to their preferred matches. Virtual gifts represent actual gifts such as stuff toys, flowers, chocolates and more.
For some people, text messages may not suffice and thus, they can use the ConnectMe feature. One does not have to risk the use of their phone number. The site generates a disposal phone number that can be used to contact potential matches from the website.
Registration
The signup process for BlackPeopleMeet.com is pretty straight-forward. It lets you access the website as soon as you finish the login process. Thus, one cannot browse through the website if they do not register. Eliminating the trend of a rather elaborate sign-up process, BlackPeopleMeet.com just lets you get to the point. On a minimum, one would barely need more than 10 minutes to finish up with sign-up. Users must go through a process that comprises of a total of 5 screens and then, they must fill in their basic information. The fifth screen is an advertisement that lets one get a premium membership. A user is only required to divulge information that includes their zip code and birthday. This is a good thing for people who are not comfortable with sharing too much personal information. At the same time, the short registration process can be a drawback as it may encourage even users who are not too serious and just want to be a part for the thrill.
For singles
As mentioned above and apparent through the name, BlackPeopleMeet.com is sincerely targeted at African-American singles looking to build friendly and romantic connections. The website has an engaging interface and thus, can be used by anybody. Since the website caters as one of the largest dating services for black singles, it increases one's chance of meeting another single from the same race. It majorly comprises of individuals from the United States and Canada. BlackPeopleMeet.com lets one cut from the clutter of numerous big sites and get closer to meeting people from the preferred niche group.
Customer service
BlackPeopleMeet.com can be directly contacted through their "Ask a question" section. There is also a FAQs section that can be used to address simpler queries.
Security and privacy
BlackPeopleMeet.com collects and uses user information, however, it takes all the measures to protect and secure the same. It also helps members maintain safety and privacy as one can immediately block any user through the profile page, messaging window or even email.
About the writer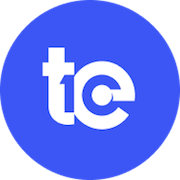 With over 200 years of combined industry experience, our Editorial Team at Top10Ratings is a diverse group of expert reviewers, product analysts, and content experts. They come from backgrounds in renowned product testing labs, acclaimed review platforms, and leading market research firms. Together, they ensure that every review, ranking, and insight offered on Top10Ratings is comprehensive, expert-driven, and trustworthy. Their dedication to authenticity and clarity guarantees that our readers always receive reliable and actionable advice.